It's no secret that I love winter fashion. Coats, scarves, boots and accessories are all elements I love featuring in my looks!
Now the weather has started to get a little bit warmer, it's time to ditch some of the layers in favour of more streamlined looks.
Although I will miss my more complete outfits, I admit it's refreshing to be able to step out with just a jacket on.
The focus of the outfit shifts from outerwear to the base garments and accessories become lighter and more decorative.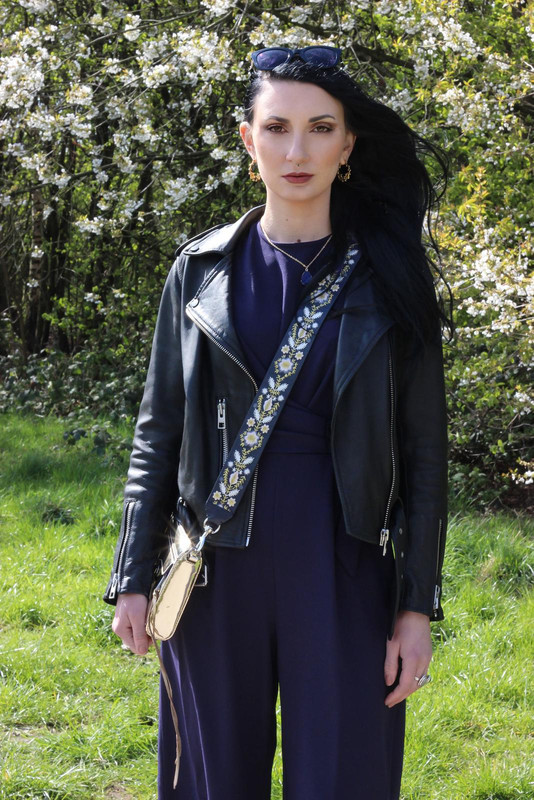 A few days ago it was my birthday and I had a day out with my family to celebrate. It was a beautiful sunny day but also slightly windy so I opted for my trusty All Saints "Balfern" jacket. This jacket has become a staple in my wardrobe because of its versatility and style. It looks great styled with both casual and slightly smarter outfits and is the perfect weight for spring.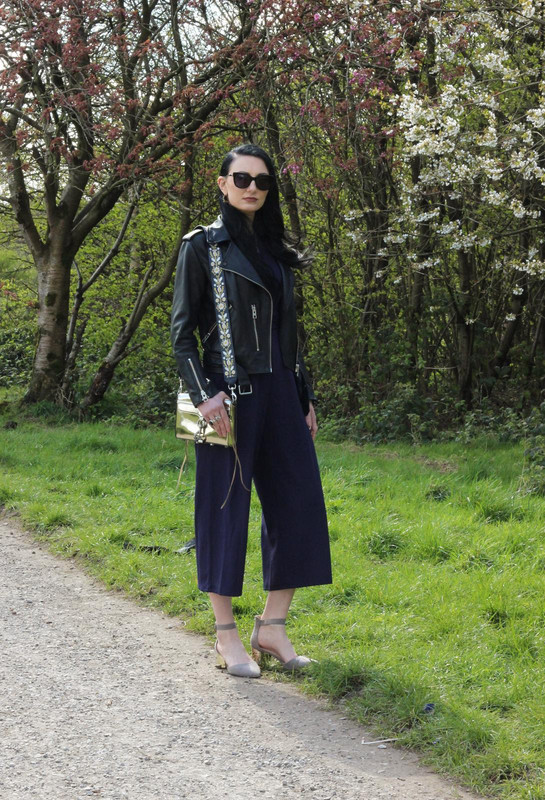 For this blog post, I was lucky enough to partner with fashionworld.co.uk who provided the main part of my outfit. They allowed me to select a couple of items from their range that I would love to create an outfit with and I chose a gorgeous navy jumpsuit and a pair of cute and comfortable heels from Monsoon.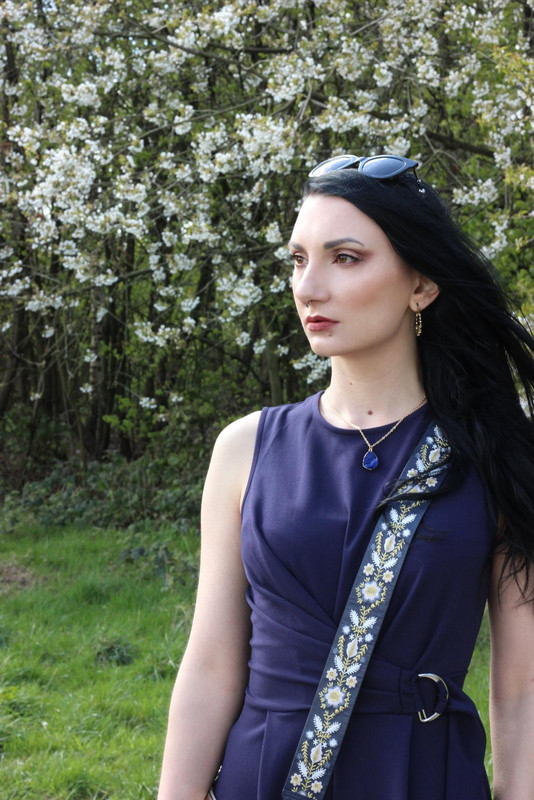 I think jumpsuits are a great choice for a day out. They are practical and stylish and you can just put one on and be ready to go, without having to spend any time coordinating an outfit. This one was perfect for the occasion as the fabric is comfortable but not too thin. I also love the adjustable wrap over detail. It creates a beautiful silhouette by cinching the garment in at the waist but mostly hugs the upper part of the body and can easily be loosened after a large meal, if necessary.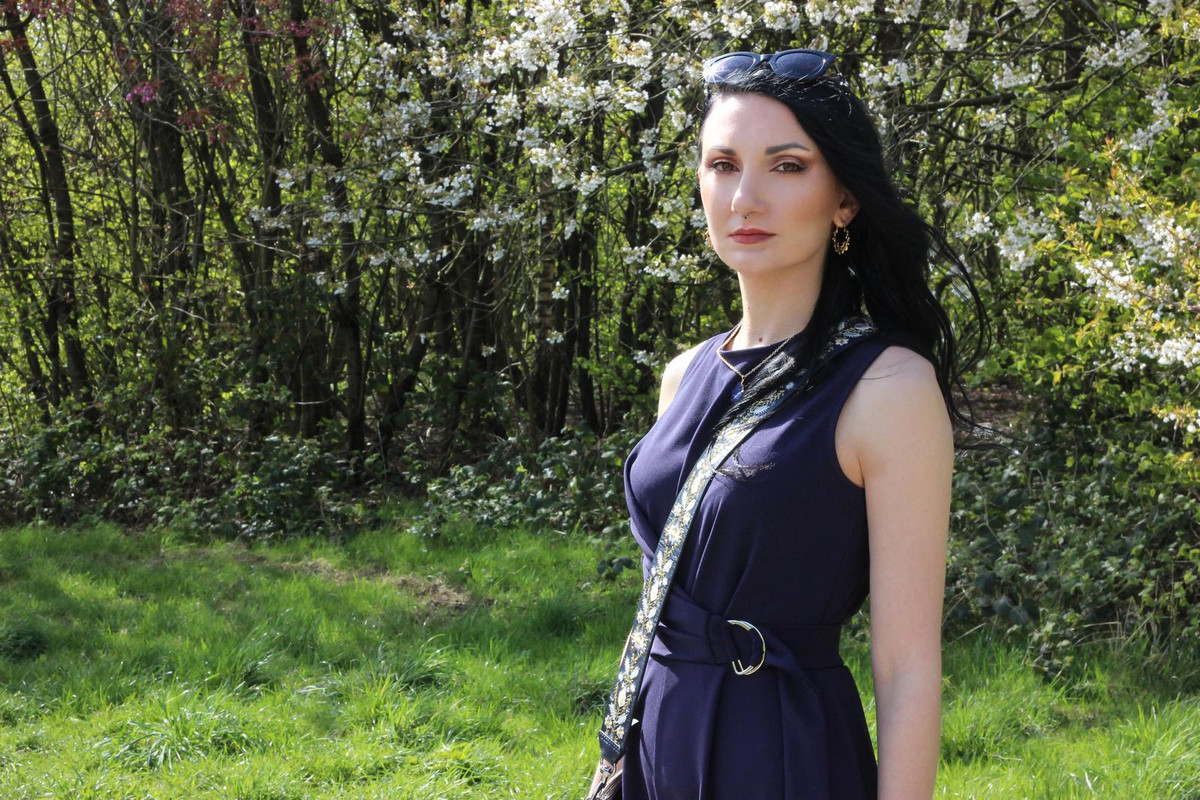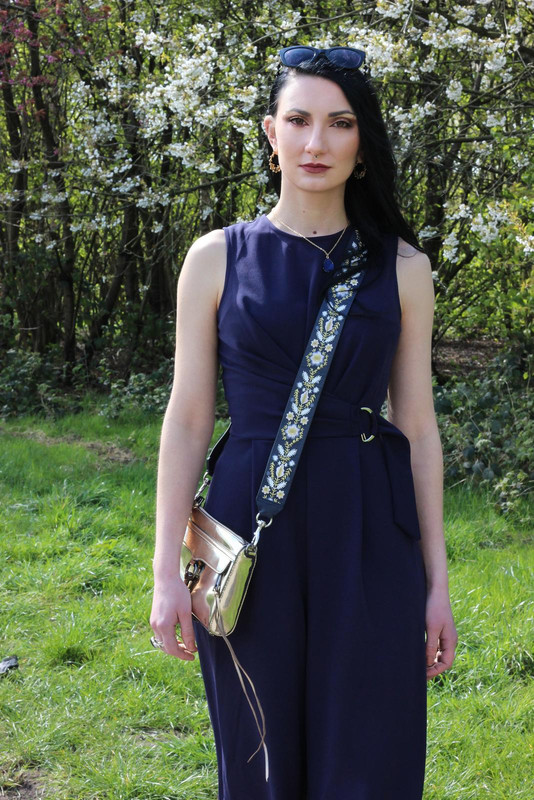 I decided to pair the jumpsuit with a metallic gold mini mac bag from Rebecca Minkoff. I recently got this embroidered guitar style strap for it and I love the way that it looks. These straps are available in a variety of designs and can be attached to any bag with removable straps.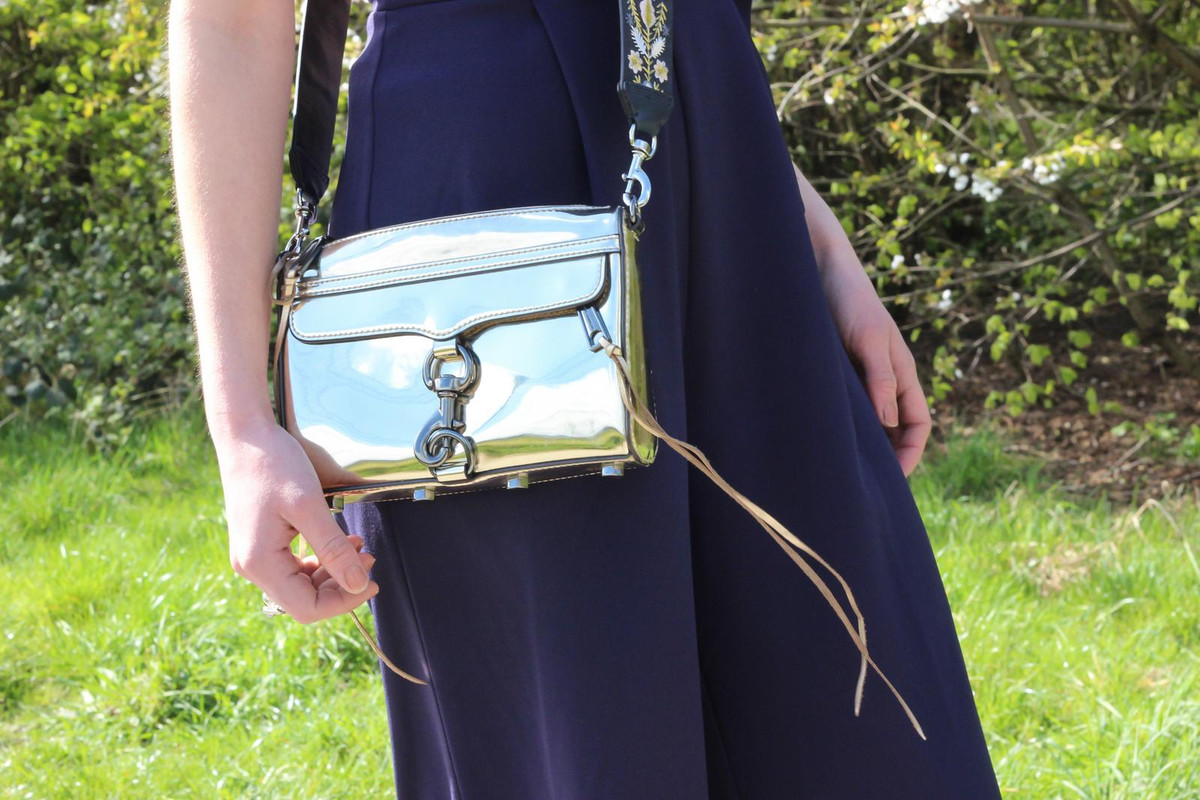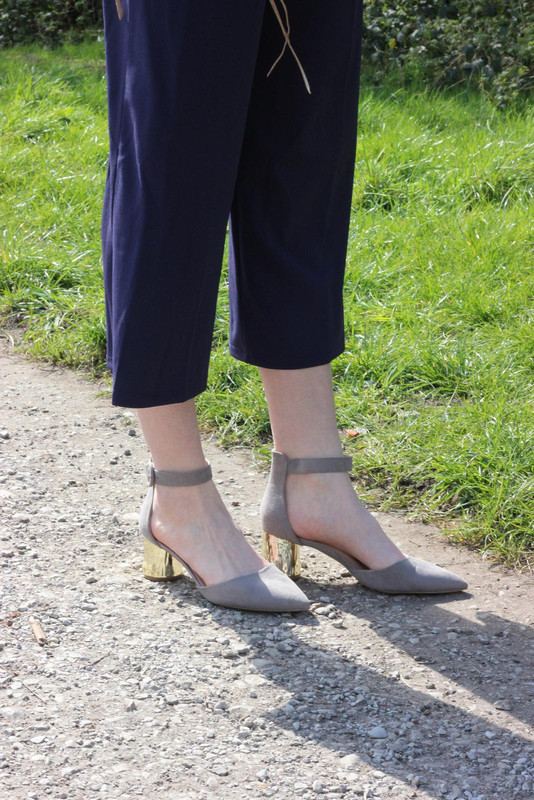 Another element of this outfit I was pleasantly surprised by are the shoes. The heel is just the right height to look stylish but still be comfortable to walk around in. The suede is soft and comfortable and the ankle strap helps keep the foot in place. I think these will be my go-to shoes for summer weddings and parties where there is dancing involved. Although I love the look of tall heels, they aren't always practical for events.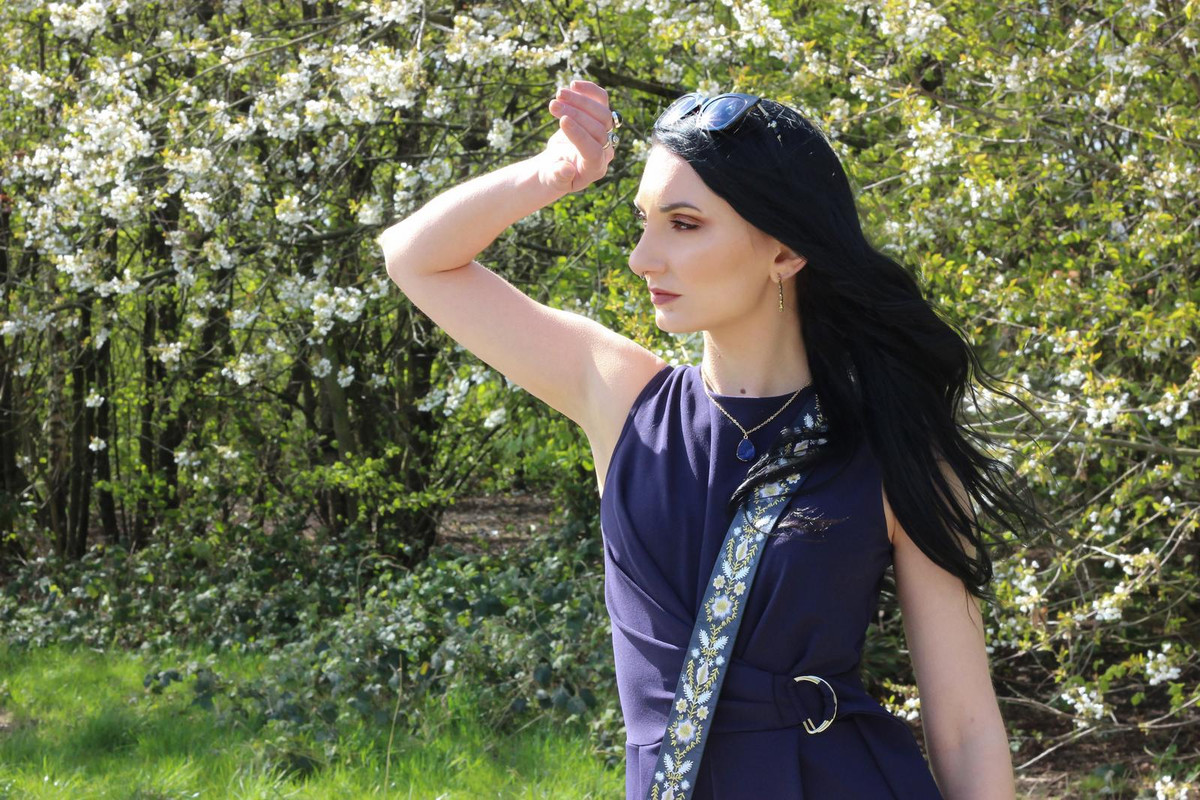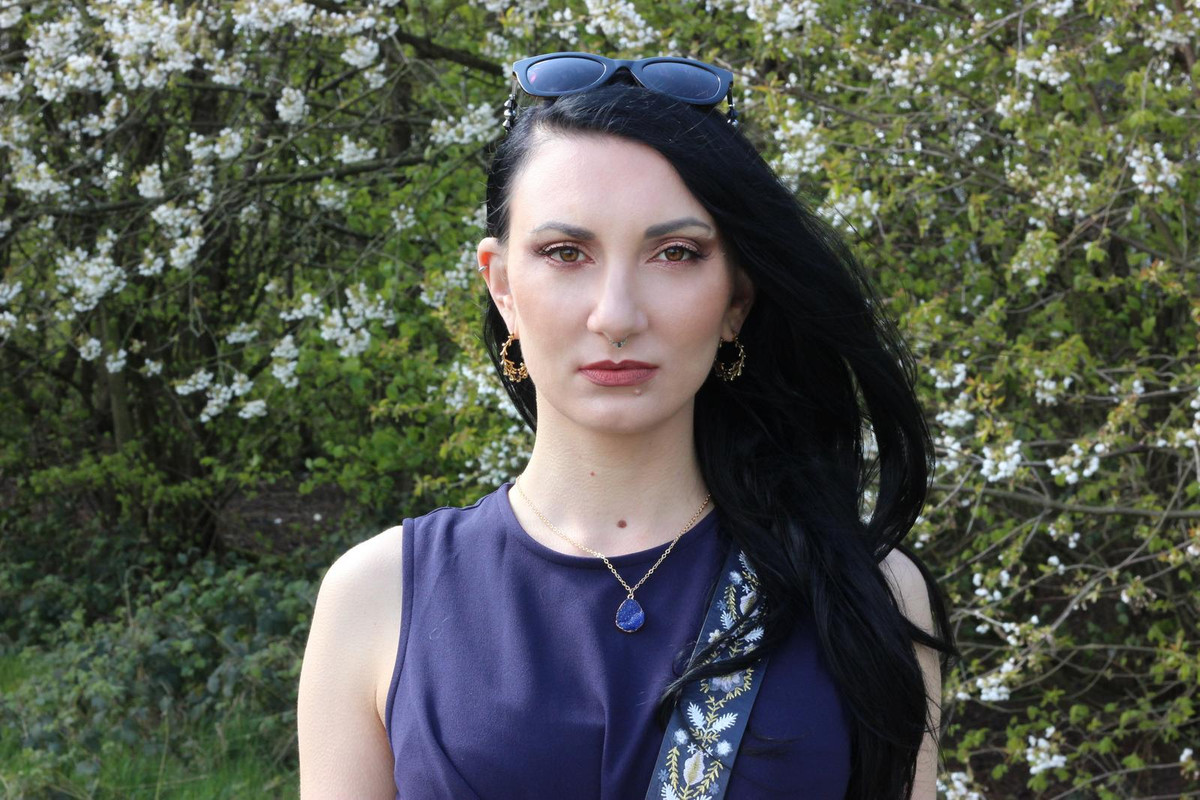 This year I have decided to change things up a bit by adding gold jewellery to my collection. I've noticed that certain outfits are complemented by the warmer tones and I wanted the chance to experiment with something different.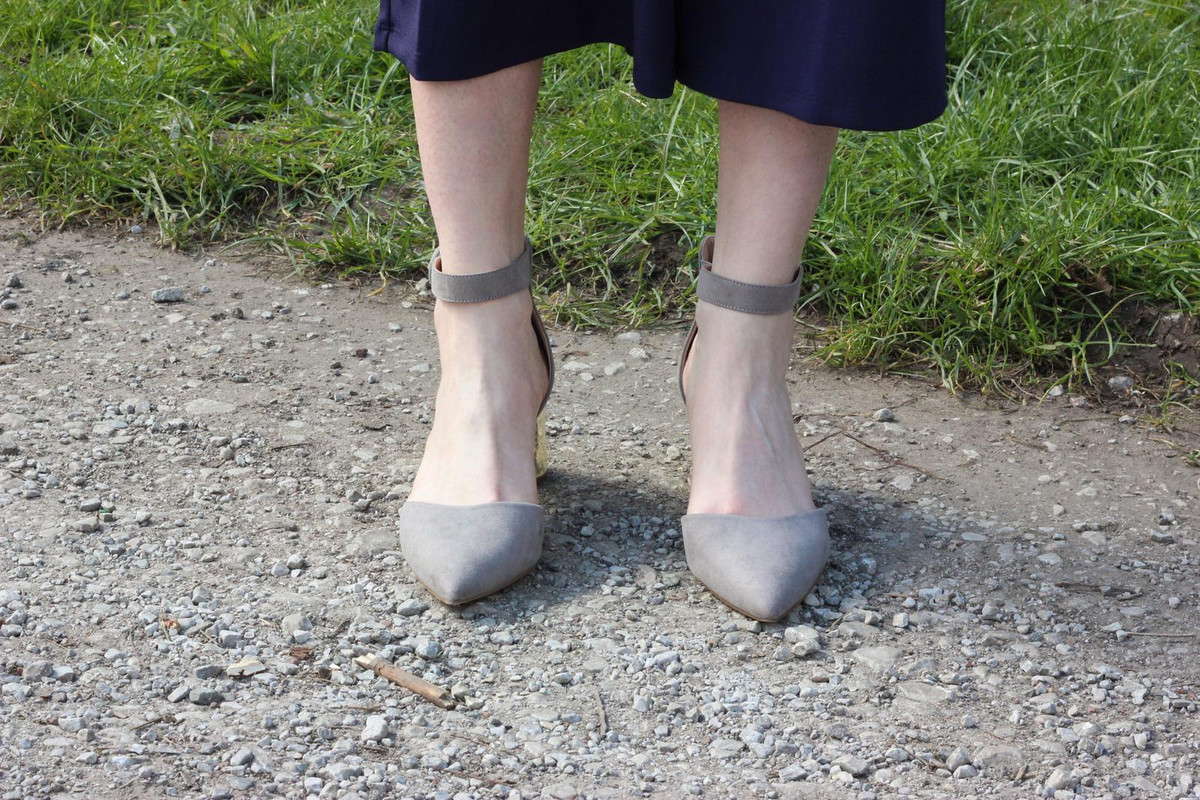 Overall I had a great birthday and I was very happy with my outfit. How have you been enjoying spring so far?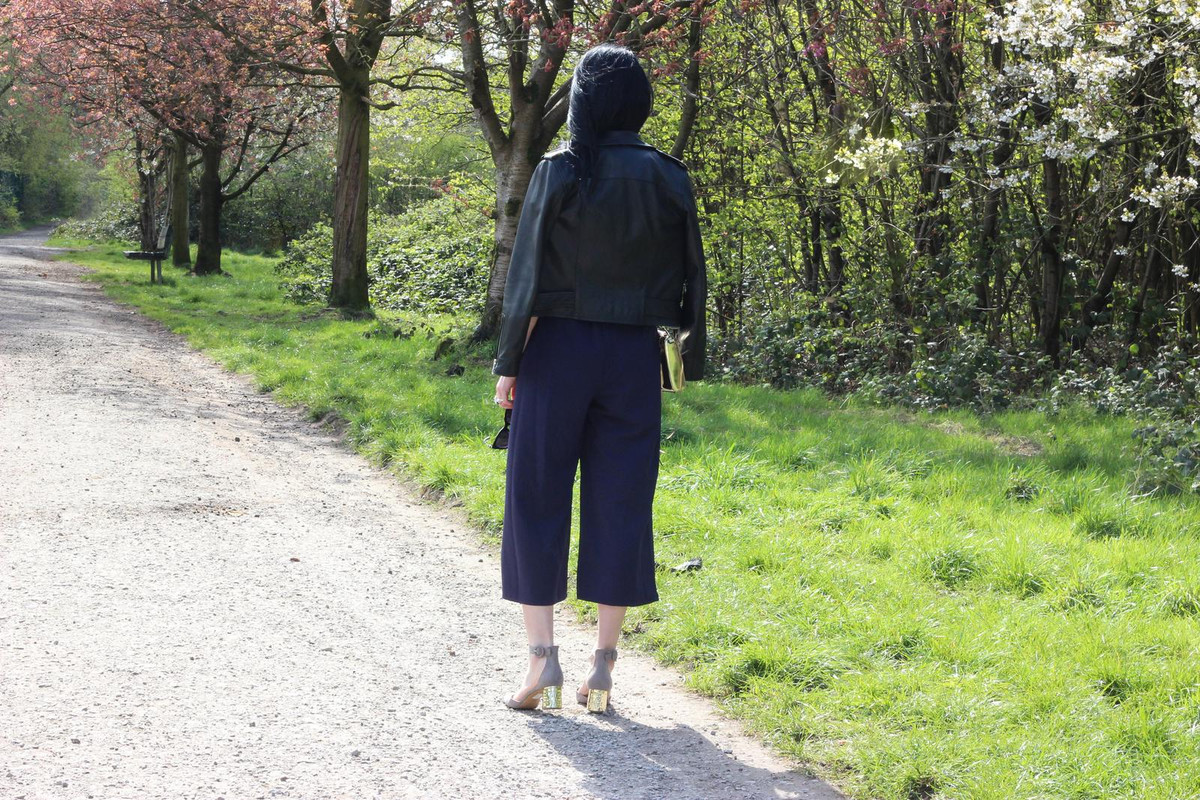 OUTFIT:
Jacket: All Saints
Jumpsuit: Monsoon
Heels: Monsoon
Bag: Rebecca Minkoff
Bag strap: Rebecca Minkoff
Earrings: Dixi
Sunglasses: Specsavers