December was quite a hectic month for me, running your own business can be hard at the best of times, but when you have 3 times as many orders to get through, as well as your own Christmas shopping and preparations, things can get tough.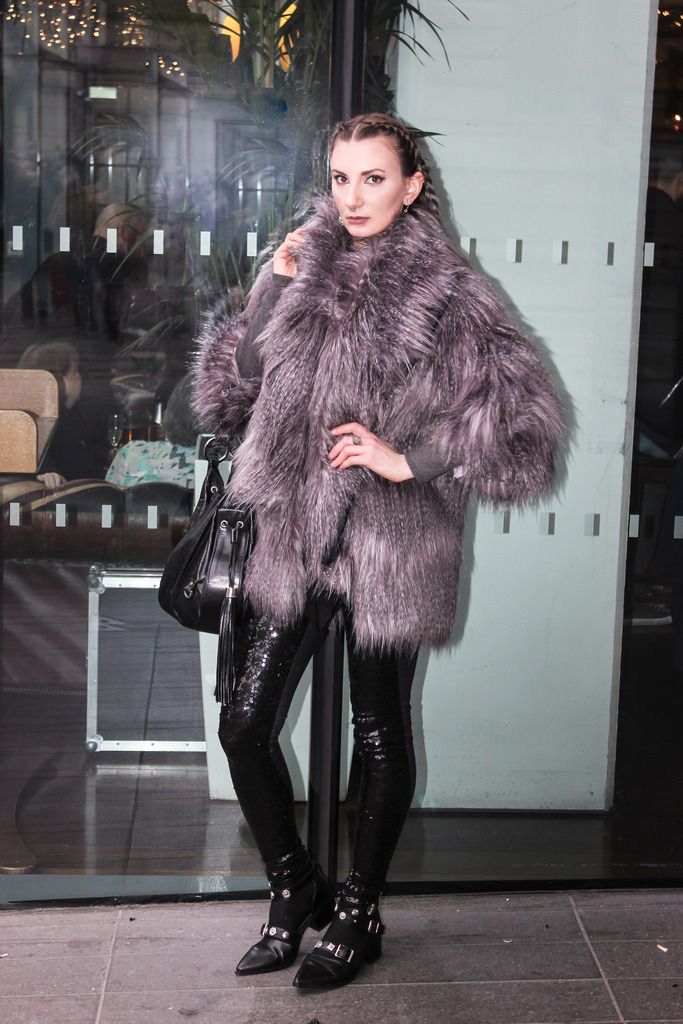 This was a day in early December when I managed to escape from the madness for lunch at the Alchemist and a walk around the Manchester Christmas markets with my mum and her cousins.
As I was getting ready to leave, I found myself wishing I had a new coat to amp up my outfit and was overjoyed to realise that it was just about cold enough to wear this wonderful faux fur coat from last year's winter collection for Eustratia. I had been keeping it hidden away in a garment bag so as not to risk ruining it before I had finished shooting it.
I was originally going thinking it would dress my outfit up and make it look a touch more feminine. Looking back at the photos however, I realised that paired with the braids and chainmail jewellery, it probably makes me look more like a hollywood version of a Viking queen, which I consider a happy accident.
To achieve this makeup look, I used my recently purchased Morphe 35T palette and Gerard cosmetics liquid lipstick in "invasion".
Outfit details:
Coat: Eustratia
Sequin front jeans and cardigan: Topshop
Jewellery: Richard Ayres
Bag: Givenchy
Shoes: Miista