This year for my birthday, I decided to go out for a few cocktails with friends. I wanted to wear something that was comfortable, slightly dressy and really "me".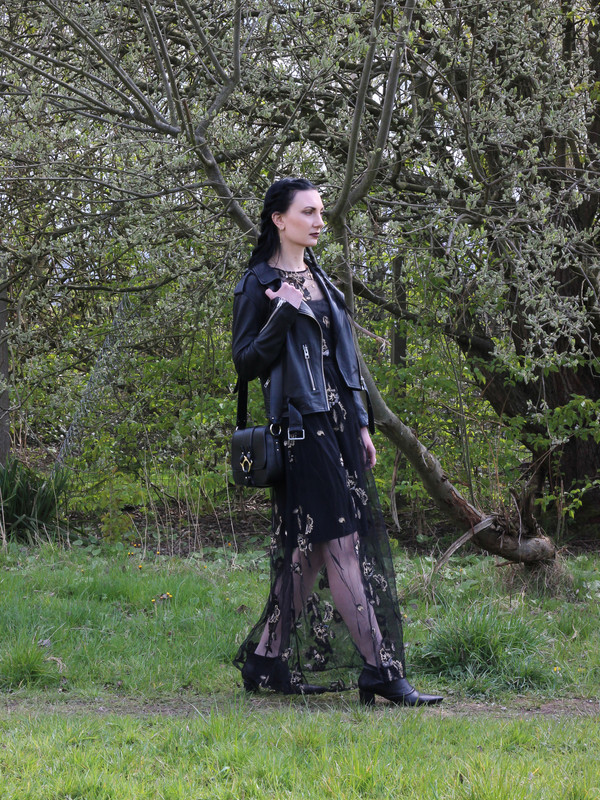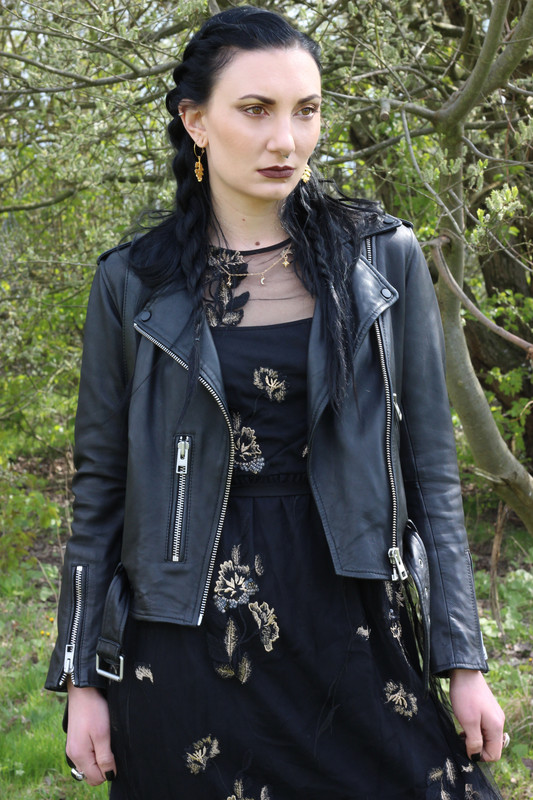 I decided to wear this beautiful, long, mesh dress with gold embroidery. I love this dress because it balances many of the elements I enjoy in "going out " outfits. It's feminine but not too girly, dressy but also comfortable and the embroidery adds just the right amount of detail.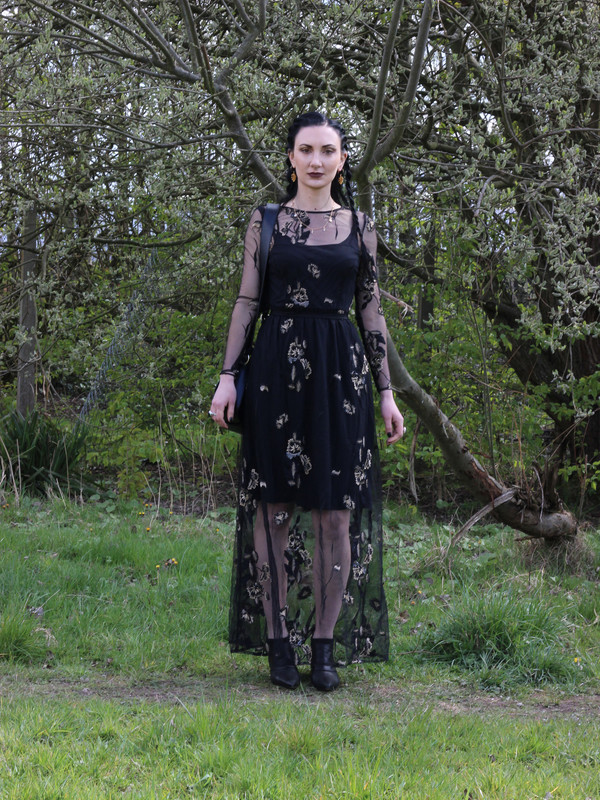 This dress is also really versatile and can be worn with tights and different base layers during the winter.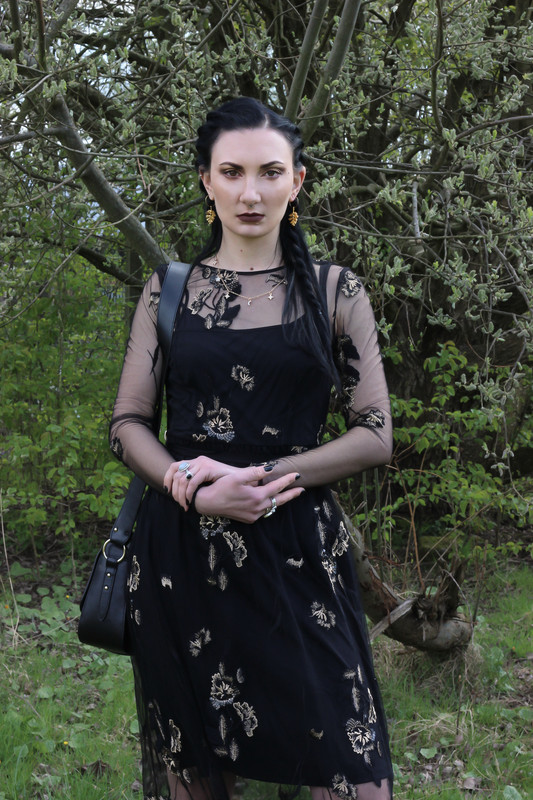 To finish off the look, I added some gold accessories to match the embroidery and a black saddle bag with gold hardware.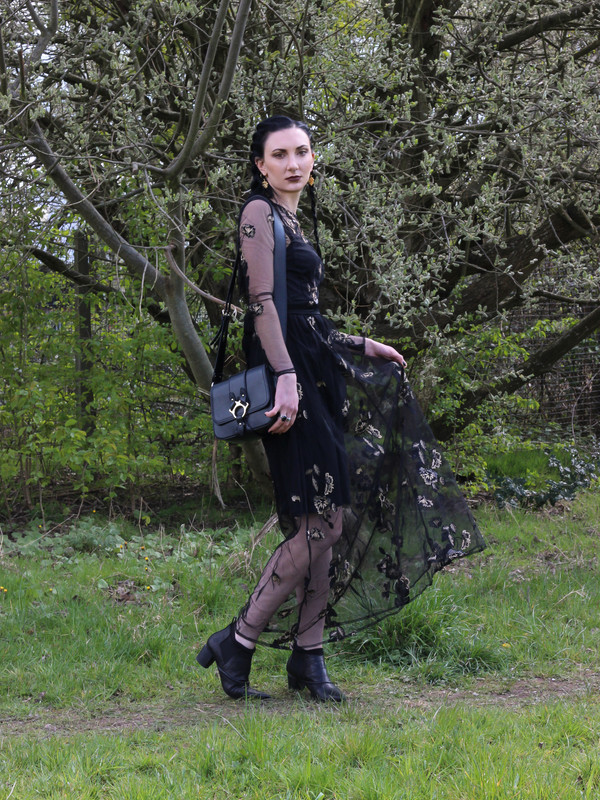 The details really bring this look to life.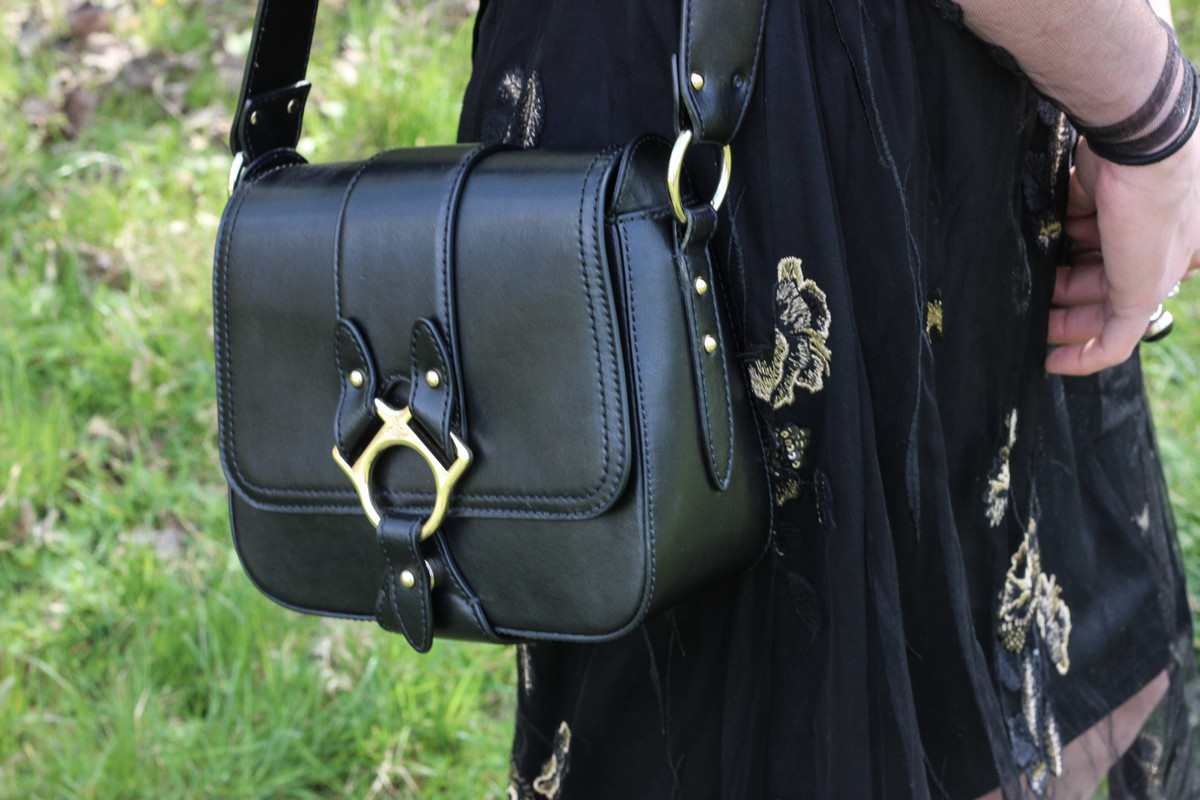 As we were staying out for the evening, I added my favourite All Saints Balfern jacket, it's the perfect weight for spring evenings and adds a bit of edge to the outfit.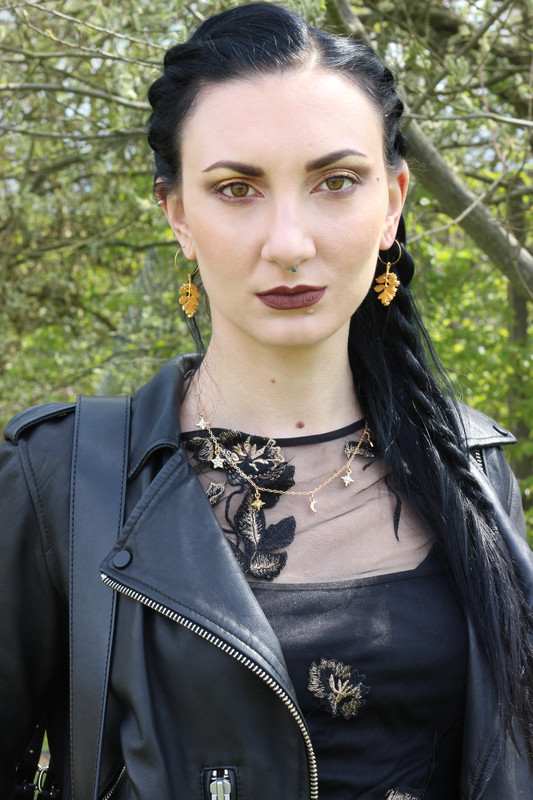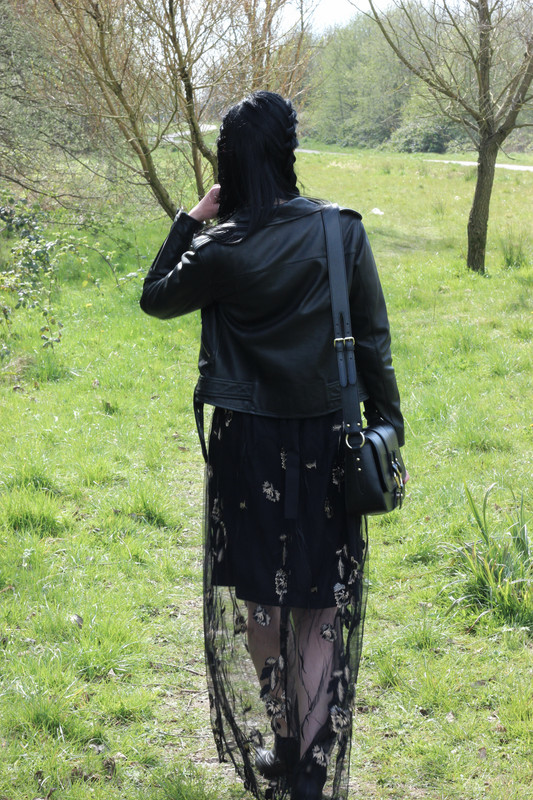 I have been wearing trousers quite a lot recently but after this outfit, I feel like dresses and skirts might be having another moment.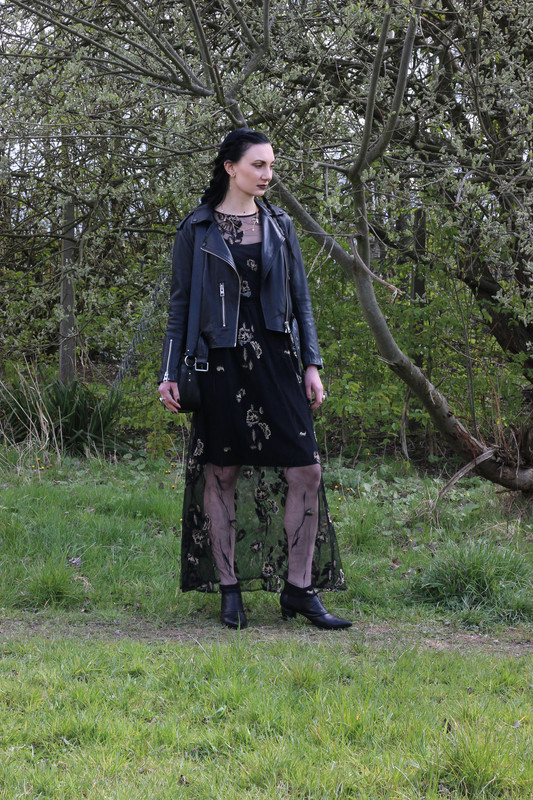 I'm also really pleased with one of my latest eBay finds, these shoe boots by Mc Q. I try to buy leather items second hand whenever possible and feel very lucky to have found these in my size. I originally bought them because I needed some boots without buckles for work but I have ended up wearing them quite a lot, they are the perfect mix of "city girl" and "storybook witch".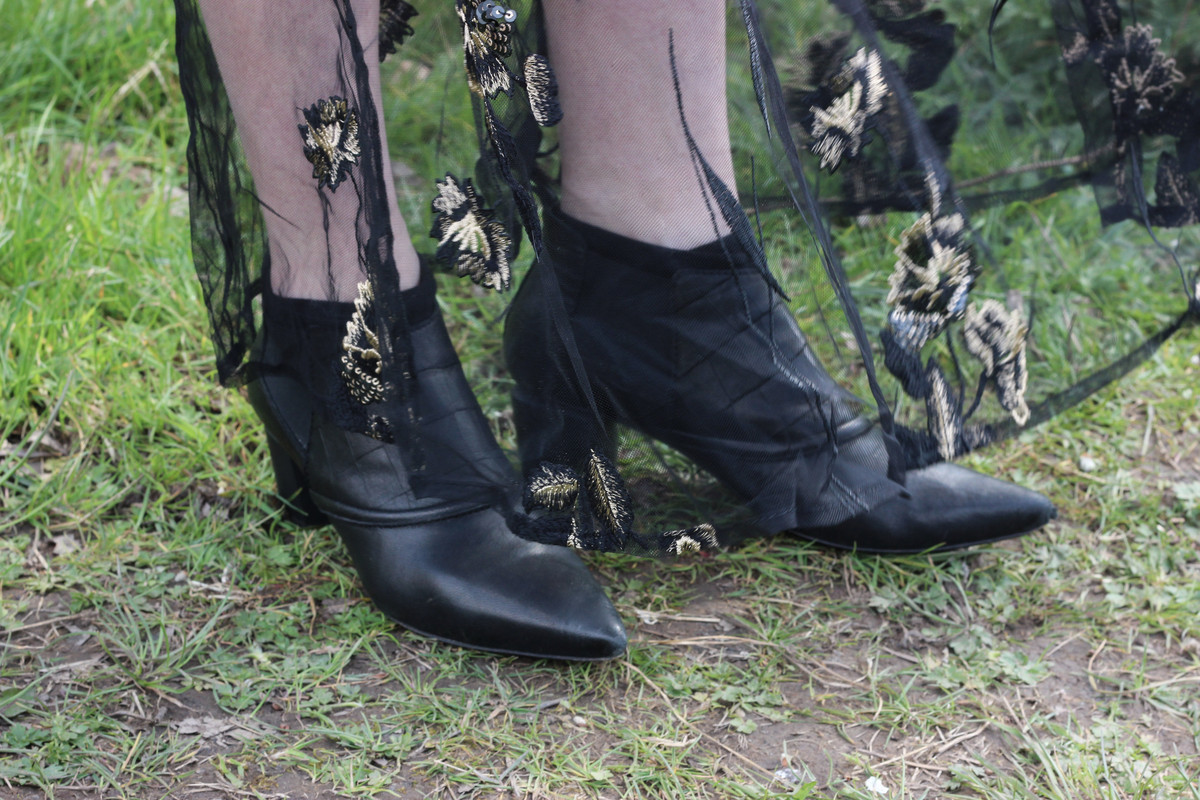 Overall, I really enjoyed my birthday this year, I did a few little things over the course of a week and actually had quite a good turnout of friends, despite my last minute arrangements.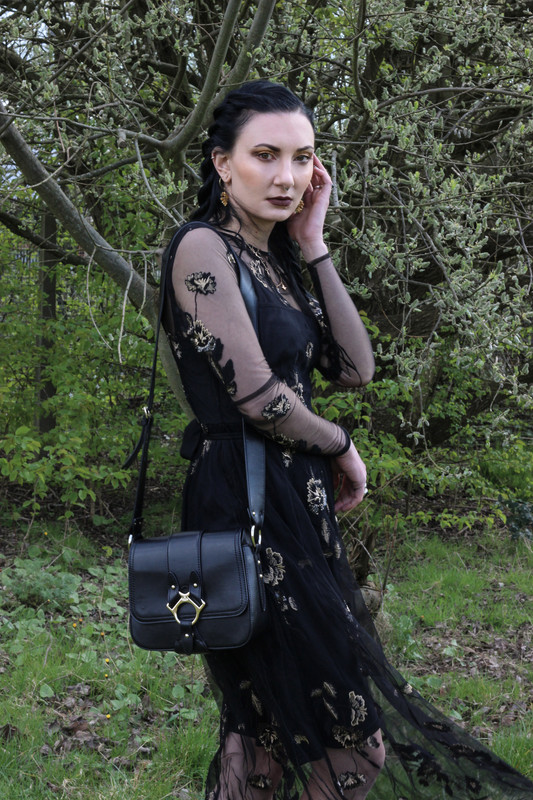 OUTFIT:
Dress: Next
Jacket: All Saints
Bag: Vivienne Westwood
Shoes: Mc Q
Earrings: Dixi
Phptpgraphy by Richard Ayres